Free ebook: Why Every Leader Must Blog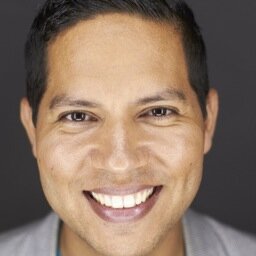 Blogger Rodlie Ortiz is offering a free ebook to all those who follow his blog.

In his book Why Every Leader Must Blog: 7 Reasons To Start Now & 11 Tips To Get You Started, his contention is an established one – that what we sit down to consider, think around, and write about, we understand and remember far better. That's why you used to write essays at school and college, remember? It's one reason why people keep journals or diaries, or even take notes during sermons.
So he is suggesting that Christian leaders will benefit themselves considerably by writing for others! Sign up to receive his blog updates at ModernEkklesia, and you will be given the download link.
Subscribe, share & re-use . . .
GET UPDATES BY EMAIL & TWITTER

Get our blog posts by email, once or twice a week: Feedburner email | or by Twitter:


HELP!

How Internet Evangelism Day can help YOU and your church. Please help us: complete this short digital outreach questionnaire and get free ebook Tweeting Church.
Please also share this post on Facebook, Twitter and Google +1 using the one-click links below. You can also automatically syndicate our blog posts to your Facebook Timeline (and/or your Twitter stream) in three easy steps.
You are welcome to use this item on your own blog as a guest blog post, or republish in any online or print newsletter. We also offer other free articles.

LATEST BULLETIN

Latest issue of Web Evangelism Bulletin is now online. One-click subscribe to Feedburner summary email here.

FREE

e-book downloads – a range of free PDF books and other downloadable resources
Please share THIS post on Facebook, Twitter, Google+, Pinterest etc: